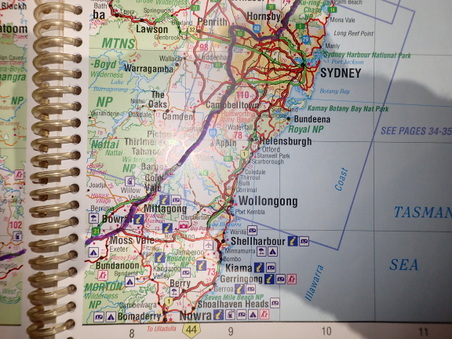 enlarge 307KB, 1024x768
1
P5220170
Day 1
Leave the Central Coast bound for Gundagai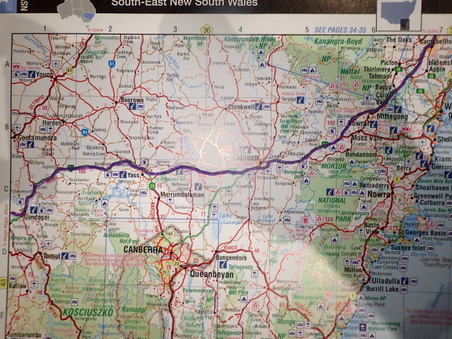 enlarge 368KB, 1024x768
2
P5220172
Still day 1
Gundagai
There is apparently a nice camp by the banks of the Murrumbidgee just out of town.
The first night is always legendary.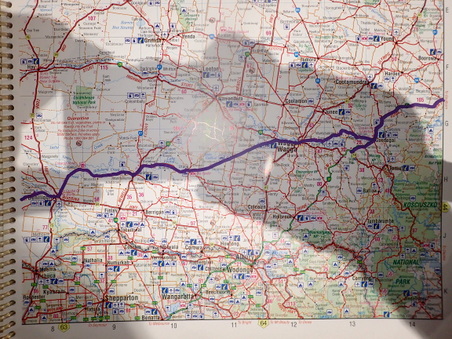 enlarge 411KB, 1024x768
3
P5220173
Day 2
Potential Destination Swan Hill
Pioneer Village is on the list.
There are a couple of camping options. Thanks Maurice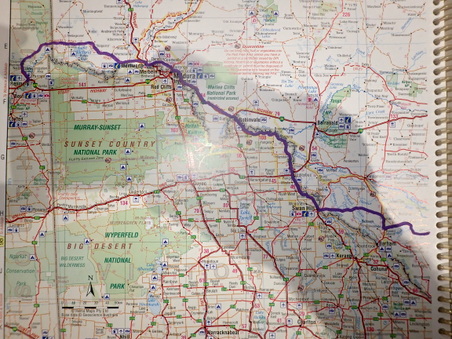 enlarge 372KB, 1024x768
4
P5220174
Day 2, 3, 4??
Swan Hill
Then on to Mildura
Potential back roads to Renmark. No idea what is out there but the look takes us off the main roads for the first time and onto dirt so we can test things out while within reach of major centres.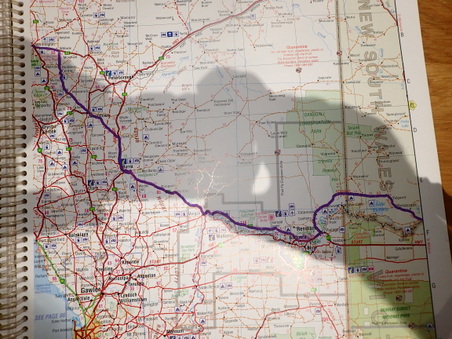 enlarge 341KB, 1024x768
5
P5220175
Day 5 maybe 6
Into South Australia
Options abound in terms of the route


enlarge 255KB, 1024x768
6
P5220176
Day 6 + some
Maybe we get to Wilpena Pound. Found this link... A few walks in and around Wilpena Pound are on the list. Arkopena

The Flinders Ranges National Park was officially renamed on 12/2/2016 to incorporate the traditional Aboriginal name of the area. The park was renamed Ikara - Flinders Ranges National Park, incorporating the Adnyamathanha word 'Ikara' which is their name for Wilpena Pound and broadly means 'meeting place'.

Flinders Ranges Renamed in Recognition of the Aboriginal Owners

https://www.wilpenapound.com.au/latest-news/12/flinders-ranges-renamed-recognition-traditional-ab/

Al has Arkaroola Wilderness Sanctuary on his list, maybe two nites. One day to look around.

Leigh Creek,
Farina and the Bakery will hopefully be operating.
http://www.farinarestoration.com/
Maree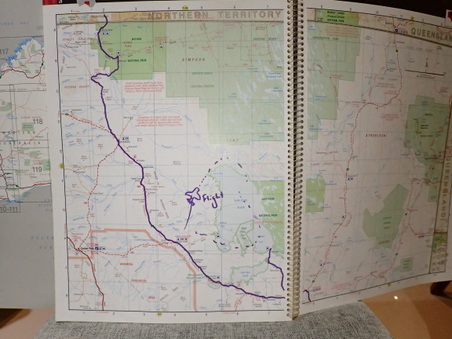 enlarge 220KB, 1024x768
7
P5220177
Day ? By now who's counting
Will need to stock up.
Maree, William Creek, Lake Eyre, Oodnadatta Track to Witjira National Park (Dalhousie Springs and Mt Dare)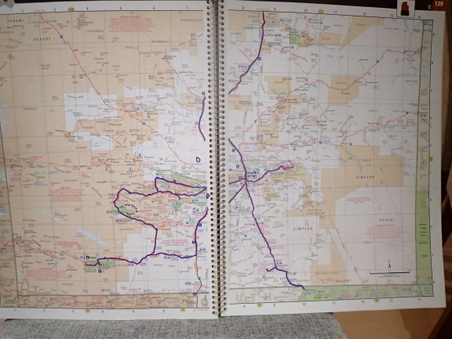 enlarge 231KB, 1024x768
8
P5220178
Lots to cover here
Finke then to the Geographical centre
Back to Finke and NNW along the old Ghan route into Alice Springs where will visit about three times.
East to Ruby Gap
West to the West McDonald Ranges and the Namitjura Drive to the Mereenie Loop to Kings Canyon.
From there to Yulara and back to Alice to restock
North up the Stewart Highway
Devils Marbles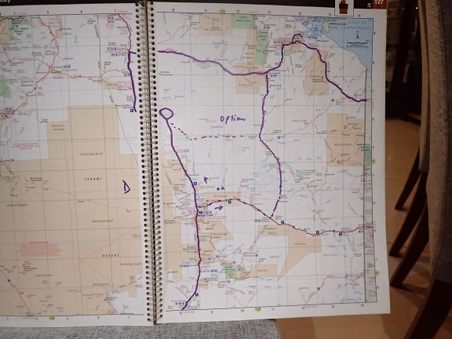 enlarge 214KB, 1024x768
9
P5220179
More options in terms of the potential route. There was a great camp near Elliott called Longreach Waterhole at the Northern end of Lake Woods but it may be closed.

Destination King Ash Bay as we head east to Normanton and our 5 week mark
http://www.findacamp.com.au/camp-site.php?camp=885

http://www.territorystories.nt.gov.au/bitstream/handle/10070/254286/39_lakewoods.pdf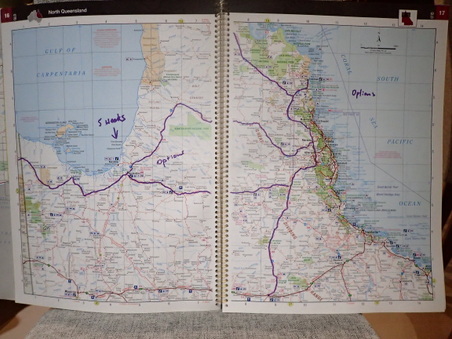 enlarge 262KB, 1024x768
10
P5220180
After Normanton there are options everywhere. At this point George may be leaving the group but we will see how we are travelling to his time line and ours.
We could go north to the Cape?
In any case we have to head south again at some point and there is interest in seeing the back roads of Queensland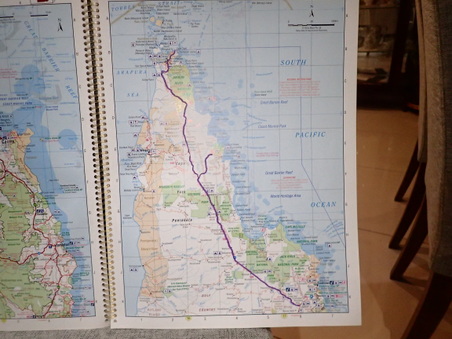 enlarge 231KB, 1024x768
11
P5220181
Is this bit optional, desired, of interest?

Do we have time?

I think we can do it.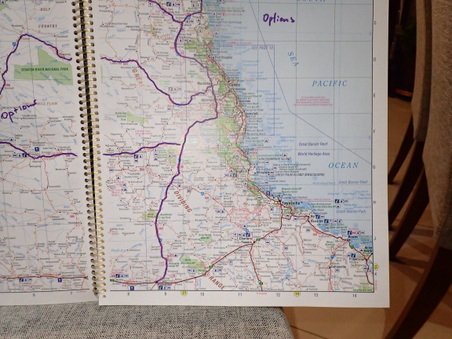 enlarge 278KB, 1024x768
12
P5220182
Heading south there are options everywhere. I picked a few major towns and connected them with a line.
Here I go Mareeba, Atherton then to Hughenden