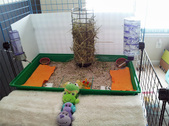 NEW: Kristie used a pet store cage base for her kitchen area. it fits perfectly in her 2 x 6 c 'n c cage. The easier entrance are the large "fiddle sticks" folded under with a piece of thick fleece (dollar store) on top. The hay rack is a toilet paper roll holder ($5 at Marshalls).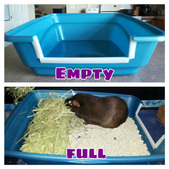 NEW: A litter box that has an opening cut carefully with a utility knife or box cutter for easy entry. The cut edges are covered with report cover spines.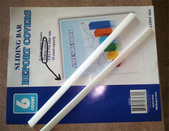 NEW: Report cover spines used to cover cut areas of litter box. Cut to size and slip over cut edges of litter pan.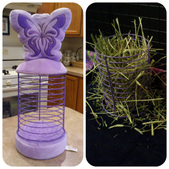 NEW: CD holder from thrift shop used to hold hay. May also use paper towel holder.