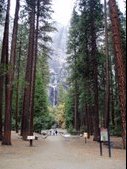 1
Yosemite Falls
A great shot of Yosemite Falls through the trees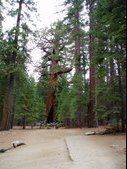 2
Grizzly Giant
One of the oldest and largest Redwoods in Yosemite. Look at the size of this tree!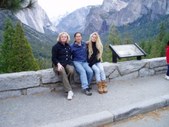 3
Yosemite Valley View
On the road to Wawona Lodge, there's a great view back towards the Yosemite Valley. Our friend Marka joined us for the trip.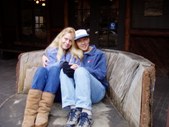 4
Curry Village
A couple shot at Curry Village.