1
Thalys Train
Here's the high speed train that got us to Paris in 3 hours, from The Netherlands.


2
Group Shot!
My friend Sharon (from Houston working in The Netherlands), myself, my friend Bary (from San Francisco) with his mom and wife.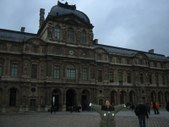 3
The Louvre
Being a typical tourist.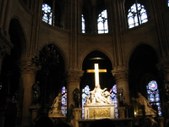 4
Church
I can't remember the church, but I was still being a tourist...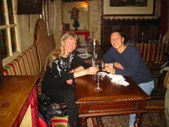 5
Aux Vieux Paris Restaurant
GREAT little restaurant tucked away near the Notre Dame Cathedral. You actually crawl down into the cellar to pick your wine.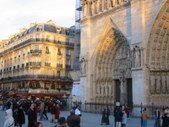 6
Notre Dame
My friend's apartment is in the building to the left. It's on the third floor, about the 4th balcony. Sharon is actually standing on the balcony, waving...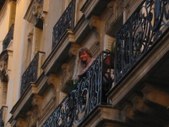 7
On the Balcony
And there's Sharon on the balcony!