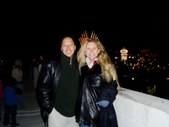 1
NYE...10 seconds away!
We're on the roof of the parking garage next to our timeshare. Seems like the best place to go to watch the synchronized fireworks down the strip.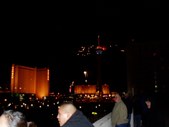 2
NYE Fireworks
And the fireworks begin!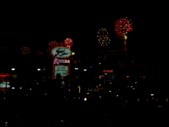 3
NYE Fireworks - looking north
Okay, so a pocket digital camera ain't the best way to catch fireworks in action, miles away.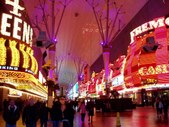 4
Fremont Street
This was my first trip to Fremont Street. The entire street is covered by a ceiling. Great for those rainy days.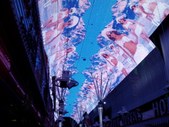 5
Fremont Street Ceiling
Every hour or so, there's like a music video on the ceiling...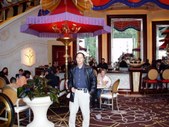 6
Wynn Casino Cafe
We just had to check out the new Wynn Casino. Here's me in the cafe.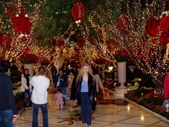 7
Wynn Casino Lobby
Most of the tourists were hanging out here. Talk about gawdy...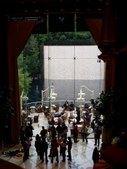 8
Wynn Cafe
Another shot looking out of the Wynn Cafe. There's a small body of water with a wall of water cascading down into it.