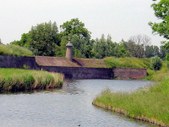 1
Brielle
My accomodations were inside a 600 year old, star-shaped fort, Brielle, surrounded by a moat. Pretty cool.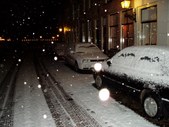 2
Winter in Brielle
Right outside my apartment in February. Boy was it slippery!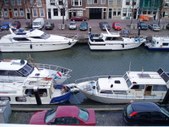 3
Canal View
View from my old apartment. 600 years ago, the Dutch attacked the fort (held by the Spanish back then) through this water entry way into the fort.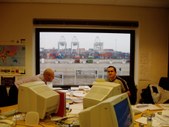 4
ECT Office
A view from our office. Coworkers Dave and James working away as always.


5
Brielle Windmill
Melissa and Chris and myself inside a windmill. Very cool.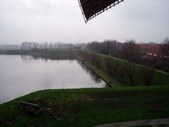 6
Windmill View
Here's a view out of the windmill (you can see a blade passing by in the picture) of the fortification walls of Brielle.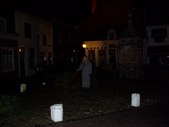 7
Cannon in Brielle
Elana by an old cannon in the center of Brielle.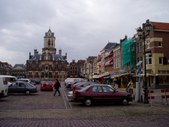 8
Delft
Close by Brielle, is Delft. Delft is famous for it's blue painted ceramics. Nowadays, everyone produces it, but it originally came from here.