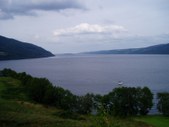 1
Loch Ness
Ohh, ahh. Come here, kitty, kitty...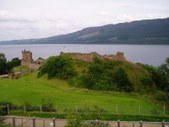 2
Castle Urquhart
On Loch Ness


3
Highlands Mountain Biking
Alan and I rented some mountain bikes in the Highlands for some exercise. Great scenery.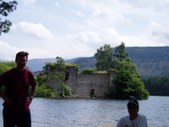 4
Island Castle
One biking stop was at a castle that was built on a tiny island. I guess this guy wanted his privacy.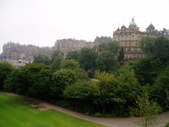 5
Edinburgh
A view of Edinburgh.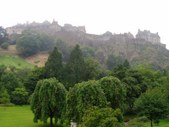 6
Edinburgh Castle
A view of Edinburgh Castle. Quite a bit of history around this castle.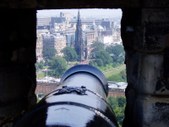 7
Edinburgh Castle
A view from one of the cannons in the castle.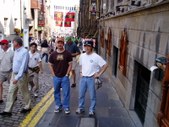 8
Edinburgh Festival
It just so happened that the Edinburgh Festival was happening the weekend of my visit. What a crowd!