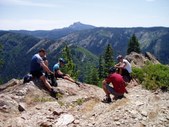 1
Group Shot
Some of the view were spectacular. And the PowerBar rest was definitely needed.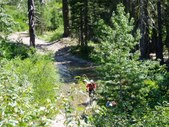 2
Crossing A Stream
One of many hazards on the trails. In this one, Jeff went over his handlebars and was completely submerged!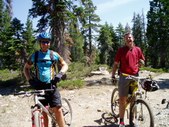 3
Short Break on the Trail
Jeff and Tony, catching a rest.