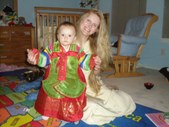 1
Showing off her birthday suit!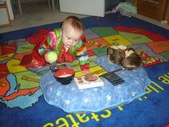 2
And the winner is...
the Tennis Ball!!! She'll be an athlete!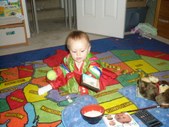 3
Ah, but she's not finished...
looks like she also went after the artwork, so she'll be creative.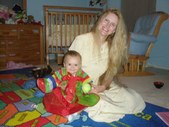 4
All done!
She just wouldn't let go of the tennis ball!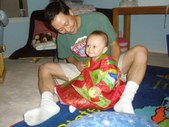 5
Okay, time to get comfortable
Trying to get her changed into her pajamas.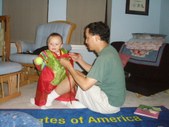 6
Still holding the tennis ball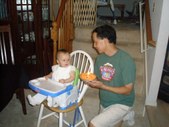 7
Her birthday cake
It took a long search to find a cake with ingredients that she wasn't allergic to. (The list includes: Cow Milk, Soy, Peanuts, Almonds, Shrimp, Tomatoes, Oats, Eggs)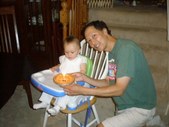 8
One Candle
I guess she doesn't know to blow it out!