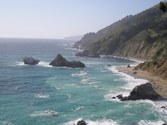 1
Big Sur Coast
It's hard to take a bad picture here.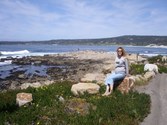 2
Elana by the tidepools
So, at this point, she's about half way through the pregnancy.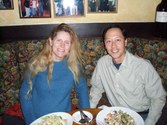 3
In the restaurant
We found a quiet place tucked away on a backstreet in Carmel-by-the-Sea.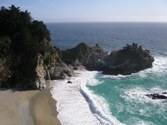 4
Julia Pfieffer Burns State Park
The scenic waterfall in the park.