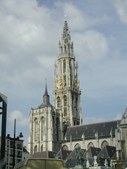 1
Church in Antwerp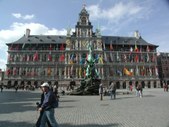 2
Antwerp City Hall
I'm actually not sure if this is City Hall, but it was in the middle of town, with a bunch of flags outside.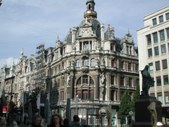 3
Antwerp
There were quite a few beautiful buildings around town.


4
Peter Paul Rubens Statue
In Antwerp, this statue was in one of the main squares.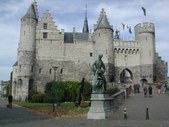 5
Steen Castle
This Castle was on the Scheldt in Antwerp. It's been rebuilt a few times, but used to be the center of commerce between the kingdoms of France and Germany.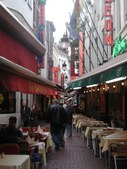 6
Restaurant Row in Brussels
There's a narrow street in Brussels which is lined with restaurants. Excellent food!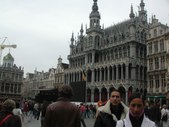 7
GrandPlace - View 1
This is the main square in Brussels. The day we were there, the marathon was finishing up in the square.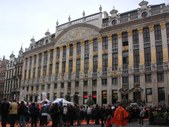 8
GrandPlace - View 2