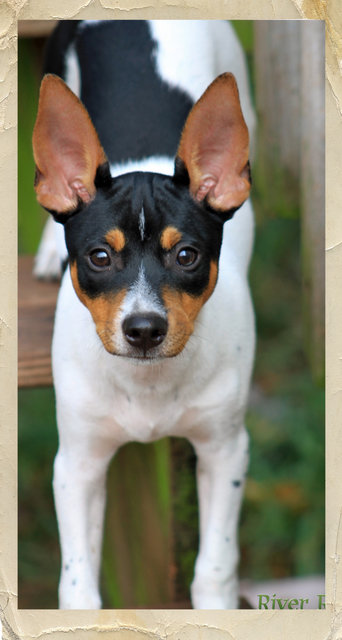 Here at River Ridge Rat Terriers we take Rat Terriers seriously, we breed standard size, health tested and passed Rat Terriers. It is very important to our program that our Rat Terriers retain the hunting drive and remain a working breed. Our dogs are American Kennel Club (AKC) and United Kennel Club (UKC) registered, and excel at hunting, show ring and performance events. Our well structured dogs where form follows function and function follows form allows our dogs to do it all. Starting in Rat Terrier rescue in 1998 and buying our first Show dog in 2001, we have some of the TOP Rat Terriers in the conformation ring in the nation since our program began. We are not a business, but enjoy training and showing as a hobby. Training, breeding, showing, and developing a line is a slow journey with many twists and turns, but it is one of the most rewarding rides we have taken. Even as a hobby, Rat Terriers have become a passion that we continuing to explore.
There is much to accomplish—our perfect dog is yet to be produced!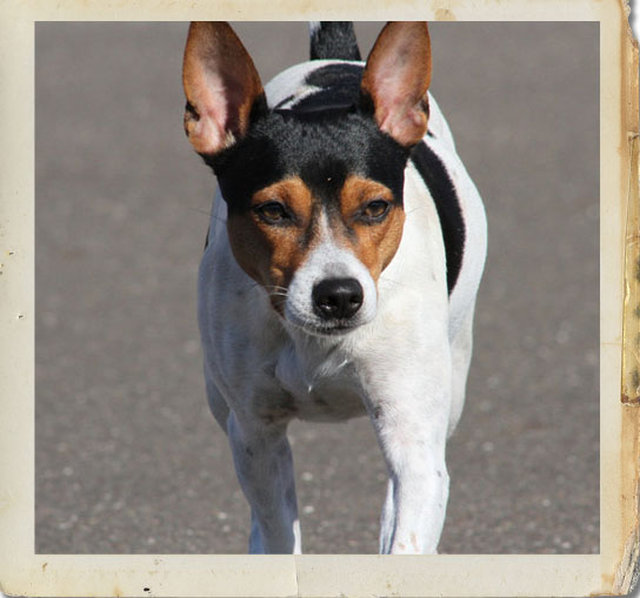 Rat Terriers are considered a quintessential breed that is very versatile. A few words that best describe a Rat Terrier would be intelligent, loyal, extremely attentive, successful, multi-tasker, driven and tenacious. The physical characteristics would be great strength, stamina and agility for their size. The Rat Terrier breed in general does have health conditions which should be of concern, please make sure you're purchasing a Rat Terrier from fully health tested parents. We test all our Rat Terriers for CDDY/CDPA,PLL, PRA-PRCD, and complete OFA recommended testing to achieve their CHIC# prior to breeding to ensure we do our part to not pass along affected or unsound Rat Terriers.

All our test results are posted publicly on OFFA.org.