1
Characters/costumes from "Twilight." Alice Cullen (Jennifer DeVoll), Bella Swan, Victoria (Cheralyn Lambeth), the "author," Stephanie Meyer (Rachel Wyman), Esme Cullen (Jessica DeVoll), Edward Cullen.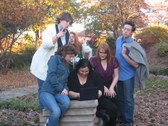 2
The characters read what's in store for them next...


3
And THAT'S for putting in the sparkles!!!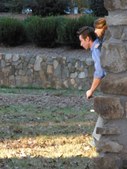 4
"Get on my back! I'll give you a vampire ride!"