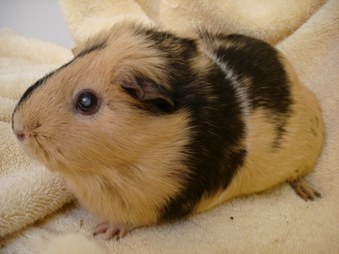 1
Hazel
Hazel is such a stunning guinea pig. She lives with Louise, her best buddy, and they are both sweet, affectionate and friendly pigs. Hazel is about 2 years old. She has an old eye injury, causing cloudiness in her one eye, but it is all healed now and won't cause her any trouble in the future. Adopt Hazel and Louise - you won't be sorry!
"This pigger's coloring is so unusual. I'll bet they ..."
"that pig has got to be the cutest thing in the univer..."
"This pig has very* unusual markings! He/she is so ado..."
"CUTE!!!!!!"
"cute"
"CUTE!!!!!!!!!!!!!!!!!!!!!!!!!!!!!"
"What a pretty piggie! She is so unique... I've never ..."
"oh how cute!she reminds me of gromit from the curse o..."
"What a gorgeous piggy! I don't think I've ever, nor w..."
"She's beautiful. I'm so glad she's feeling better."
View Comments...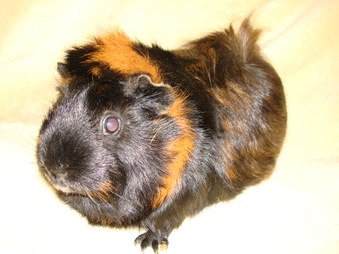 2
Louise
Louise is just a stunning girl of about 2 years. She is sweet and friendly, and loves her friend Hazel. Louise and Hazel would make awesome pets for any home.
"is like a mini lion i want that one too"
"It does resemble a lion! I guess I'm looking at these..."
"he is soooooooo cute iwant him!!!!!!!!!!i love this o..."
"i have a piggie that looks just like Louise! they are..."
View Comments...