Hollister Adoptables
Adoptable Guinea Pigs from the Hollister Guinea Pig Rescue! All of the Hollister guinea pigs are now either at the Cavy Spirit or the few listed here are in foster. The Cavy Spirit adoptable guinea pigs can be seen on this album. When Cavy Spirit has room, they will be moved from foster to Cavy Spirit. If you are interested in one of these guinea pigs, you can adopt them directly from the foster home, assuming you go through the Cavy Spirit adoption process. If you are interested in adopting, you should review our adoption criteria and complete an online adoption application found on the Adopting page. Please see Contact Us more information. We only do local (SF Bay Area adoptions). Additional photos of those that have already been adopted can be found on the Adopted album.


Date(s): July 14, 2002.
1 - 1 of 1 Total. 4565 Visits.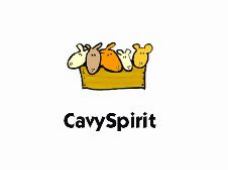 1
FOSTER CARE
These pigs are in loving foster homes.

These 10 guinea pigs (moms and babies not shown) will be coming back to Cavy Spirit for adoption.
"CAVYSPIRIT"
"i wish i could see um"
"CUTE"
View Comments...


Select All.
Sign the Guestbook
. Displaying 1 of 86 entries.
i want to have two guniea pig i like brown white tahnk you very much for let us know

-
bradford lewis
, Tue, 12 Apr 2005 2:30PM
More guestbook entries...