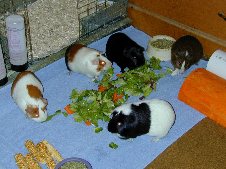 1
Larry's Free Range Home
"Ahhhhh... They are so adorable!"
"The guinea pig buffet!"
"COOTERS!!"
"Pig out piggies"
"I have a cavy thats just like your b..."
"5 adorable piggies!!"
"Omg i have a guineapig but only one ..."
"5 pigs... i have only just got my pi..."
"It will take a while for your guinea..."
"1 little 2 little three little guin..."
"Awwwwwwww they're so cute.They must ..."
"those top two guinea's look like min..."
"very very very nice. Cute cavies, t..."
"Piggie heaven!!!!!!!!!!!!"
"Sooooooo cute!"
"FIVE CAVIES?!?!?! Lucky duck!"
"I just got 2, but they keep running ..."
"they r very cute."
View Comments...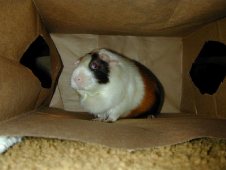 2
Larry's pig in a bag
"SSSSSSSHHHHHH!!!!!!!He's hiding!"
"COOTER!!"
"Look at those eyes"
"How did you get that picture??"
"that's a big pig!"
"shh ive got me thinking cap on!"
"hes pretty dirty and cute"
"ahh he looks just like mine"
"Awwh what a cute little piggy."
"whhhhhhhhheeeeeeeeeekkkkkkkkk!!!!"
"my pig is 1 yr old, and still not us..."
"CCCCCCCCCCCCCCCCCCCCCCCCCCCCCCCCCCCC..."
"Too Cute! I'll have to try this with..."
View Comments...


3
Larry's pig in a bag
"Thats so cute! Does he\she like that..."
"COOTER!!"
"I see you"
"Really! That pig is so adorable! How..."
"That piggie is absolutaly BEAUTIFUL!..."
"oh my gosh ccccccccccccccuuuuuuuuuuu..."
"Ahhhh She/he Looks just like my cavy..."
"aaawwww!!!!! soooooooo cute!!!!!"
"any guinea recipes ????????"
"peekaboo i see you!"
"You sound like you want to eat them ..."
"awww so adorable i wish i had cavies"
View Comments...