1
Boxes fold open to give two 12"x12" trays.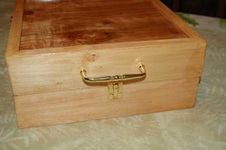 2
Brass handle and lock making carrying and storing a breeze!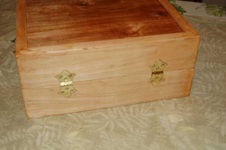 3
Hinges are brass for a beautiful finished look.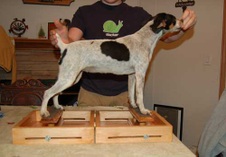 4
Rock-Cee shows just how easy it is to use these boxes. This is her first time on the blocks.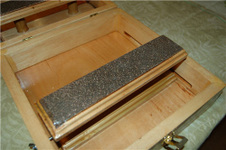 5
A no skid surface makes your dog feel safe and secure.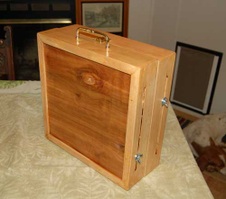 6
All folded up and ready to GO! Easy to carry and easy to use!