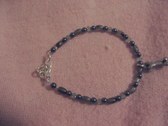 1
Bracelet under natural light, showing the green shade of the Cantaloupe Swarovski crystals, which will turn to a yellow shade in artificial light.


2
Under flash the crystals turn a pale yellow color. The rice shaped beads are Labradorite, a subtle color stone, known for it's flashes of iridescent blue light deep inside.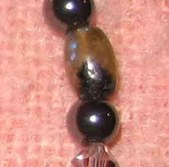 3
Close up of Labradorite with flash of blue light on upper left side. These color inclusions are not readily photographed but are easy to see in person.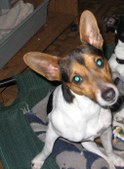 4
This is Rabet, a special needs boy who has a beautiful inner light. He has a hip disorder which required surgery and he will always walk funny but runs and jumps and he has a loving spirit.