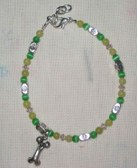 1
The cantaloupe crystal appears green under indoor lighting but in natural light it looks light tan. Light from the flash also turns it tan as you can see in this shot.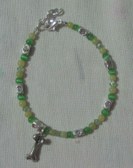 2
In this shot, without flash, you can see the green color of the crystals.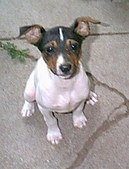 3
One of 6 pups born after his mother came into rescue, Dash was named for the little dash on his forehead. Dash went on an amazing ground trip from Kansas to New York, where he now lives.