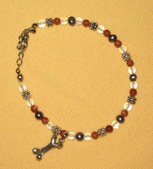 1
You can see the sparkle in the goldstone beads in this picture.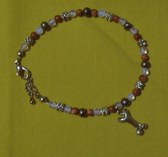 2
In this picture you can see more of the blue shading in the opalite beads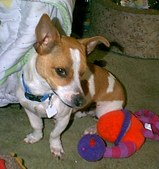 3
This coy little guy, with his bow legs, could play as long as the day lasted. He went to live in New York City and gets to stop at the doggie bakery on walks from the dog park. What a life!