"MIA"
DOB 1/2/14. Mia is spayed, house trained, crate trained, and leash trained. She does not like storms or thunder. She gets along with other dogs of all sizes and cats. Would do best with older children. Enjoys snuggling in the bed and cuddling under covers. Would enjoy a quiet home with time for leash walks. Stays close without a leash (wouldn't say a fence is required—she's pretty lazy). She's about 13 inches tall and weighs about 13 pounds. PLL clear, patellar normal. She does not like storms or thunder. $500. Contact Erin in Ohio at 513-828-8172 or (acdluvr@yahoo.com).
MIA
MIA
"Zinnia" is a beautiful black and white piebald 5-year-old female standard rat terrier. She is 14 inches tall and weighs 16 pounds. She is up to date on shots, DNA registered, microchipped, and certified PLL clear. She is strikingly marked with a unique bolt of lightning down her back!! She is UKC and AKC registered and is a Champion. She is the perfect size for cuddling but don't let that fool you, she is more than able to be your walking and play companion. She is very sweet and affectionate and loves all the human she has met. She loves to play, retrieve and interact with everybody around her. She has her AKC Canine Good Citizen degree and knows basic commands. She loves to accompany you on your every endeavor and watch all that you do. She is leash trained, housebroken and crate trained, but also loves to curl up in compact cat beds as well as in your bed with you. She's a terrific hot water bottle on those cold nights!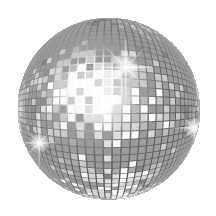 "ZINNIA" would love to have someone to follow around, do things with, or just cuddle up and love them. She is good with children and male dogs. She is looking for a home with someone that she can devote her undivided attention to and share all her time with. She is waiting for you if you are looking for a devoted and loving companion.
She can be adopted to an approved home for a $500 fee. She will be spayed prior to leaving for her new home. For more information contact Harriett at 614-888-5034. I show weekends and train most days, so please leave a message and I will return your call within 24 hours.
"BLOOZIE" is Neutered. He is a coated American Hairless Terrier, Blue Brindle. He is a big love bug looking for his perfect family. Loves Kids. Bloozie is a Gentle Giant who needs an active, strong owner. Blooz-Man grew larger than what we wanted to use in our breeding programs, therefore he's being offered for adoption. Bloozie had a successful show career, is titled and won several Reserve Best In Show honors. He is crate trained and travels well. Bloozie can be shown in UKC Altered Conformation Or he can merely be a good couch buddy. Please call Jackie in KY @ 606-493-8180 for more information about adopting Bloozie. Adoption fee - $350.