Guest Book
Thank you for visiting our website.


Please take a minute to sign our guestbook here and let us know what you think about our upcoming litters, past puppies, web site or breeding goals and ideals.
Date(s): February 18, 2006.
Album by carmeta french.
1 - 4 of 4 Total. 3120 Visits.
Sign the Guestbook
. Displaying 20 of 30 entries.
Ηellо аll, guуs! Ι knоw, mу meѕѕage may be tоo ѕpeсіfіс,
Βut mу ѕіѕtеr fоund nісе man hеrе аnd they mаrrіed, sо hоw аbоut me?ǃ :)
I аm 27 yearѕ old, Μargаrіta, frоm Romaniа, Ι know Εnglish and Gеrman lаnguagеs alѕо
Αnd... Ι hаvе ѕpеcіfiс dіѕeasе, nаmеd nуmphоmania. Whо know what іѕ thiѕ, сan undеrstаnd me (bеtter tо ѕау іt іmmediаtely)
Аh yеs, I coоk vеry tastyǃ аnd I lovе not onlу сoоk ;))
Im real girl, not рrostіtute, аnd lооking fоr seriоus and hоt rеlаtiоnѕhip...
Anуwаy, you cаn fіnd my рrofіle hеrе: http://tesneychawolf.cf/user/51766/

-
Margaritamask
|
http://tesneychawolf.cf/user/51766/
, Fri, 10 Jun 2022 9:21AM
У Нас скидки круглый год!
HoOkAh MaGic наш официальный бренд
Набрав в поисковике Вы можете посетить наш сайт
и возможно приобрести кальяны и всё для них.
Персональные скидки
Строго 18+

-
Miltonglima
|
https://exmo.me/?ref=433652
, Sat, 18 Dec 2021 8:53PM
突然のメッセージ失礼致します。
最大300万件の事業主様に営業ができるサービスにご興味はないでしょうか?
10万件=30,000円(税別)でご案内しています。
年末最後の追い込みとして画期的な営業方法としてご検討下さい。 

詳しくはこちらをご参照下さい(URLを短縮しています)
https://bit.ly/3nnOxK6

-
saulgoodeo
|
https://bit.ly/3nnOxK6
, Fri, 18 Dec 2020 7:00AM
Searchng for a rat terrier to train as a service dog for medical support or therapy dog. My Rat Terrier Twiggy has developed seizures and will retire. We need to begin training ASAP. Should you know of a breeder near State College, PA please advise.

-
sedBarbara Bellehumeur
|
FB Barbara Bellehumeur
, Fri, 14 Dec 2012 9:12AM
Keep visiting your site as I ponder whether to add a second rattie to my household. Have fallen in love with the breed. You have some beautiful dogs.

-
Sonja Burbank
, Sun, 29 Jul 2012 7:25PM
It was great meeting you at the Locke NY dog show. We had a great few hours and I had the pleasure to meet with some of your dogs. I was impressed but their good looks and great temperament.
Hope to see you here in Ontario sometime :)

-
Chantal
|
domtom-s.com
, Fri, 18 May 2012 12:37PM
Hey aunty meta! I love the puppies!!!!! so adorable you should put up some photos of saga hes my adorable little baby!! hahahahaa Love you aunty

-
faith waseleski
, Tue, 27 Mar 2012 11:21AM
I'm just broke the news to my husband that I'm getting on a waiting list for one of your puppies. I haven't told him how far we have to drive to pick one up! Excellent dogs, you honor the breed!

-
Beth McShan
, Mon, 23 May 2011 10:04PM
I enjoyed looking at your site! I have two rescued rat terriers that I show in Rally and Obedience to many titles and championships. They're such smart guys, I'm just keeping my eyes open for the source of my next dog.

-
M P
, Sun, 5 Dec 2010 8:45PM
LOVE your beautiful dog´s Meta, thank you so much for trusting me for on of your wonderful puppy
Best regards

-
Hulda
|
http://mjolniskennels.123.is/
, Wed, 27 Oct 2010 3:59PM
More guestbook entries...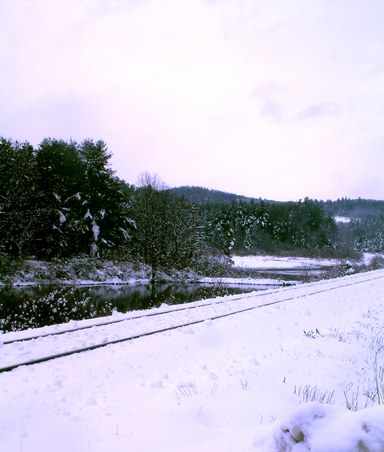 1


2


3


4
"I have a two year old rat terrier that I bought from Ellie brown his dad is killiens deacon I would like t..."
View Comments...


Select All.