RosKo's Black Magic

"RosKo"
RosKo can be described in only one word, PERFECT (at least to us!). He has wonderful conformation, a great coat, good teeth, good pedigree, and Fabulous personality. We truly believe that he understands English. RosKo was a gift given to try and replace a Giant Schnauzer that had to be put down. It was a blow to our family and a friend thought a new puppy might ease our pain. He was purchased from a friend and breeder in Michigan named Becky Sherwood. RosKo was one of two males from a small litter. When we went to pick him out, there was no question that HE was the one for us! Can came and sat by our feet and since then, he's never left!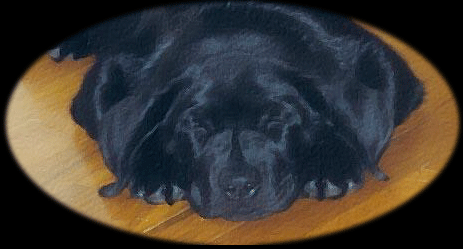 RosKo competed in AKC conformation shows won many ribbons but developed a degenerative disease in his hocks after an illness and his show career was cut short. RosKo is the proud Daddy for several wonderful pups. He is now enjoying his retirement and spends the bulk of his day on our bed or being a grandpa to new puppies. He is a great role model for upcoming pups and seems to instill his easygoing attitude to all those around him. We hope and pray that his current medical treatments will keep him pain free and healthy for years to come!
RosKo's Pedigree
 
RosKo's Black Magic

Countryside Master Card

CH Dickendall Arnold

CH Countryside Tantara Tillie

Sherwood's Midnight Maggie

Tarawood's Indy Yellow

Ashley's Snickers Surprise

RosKo's Babies!