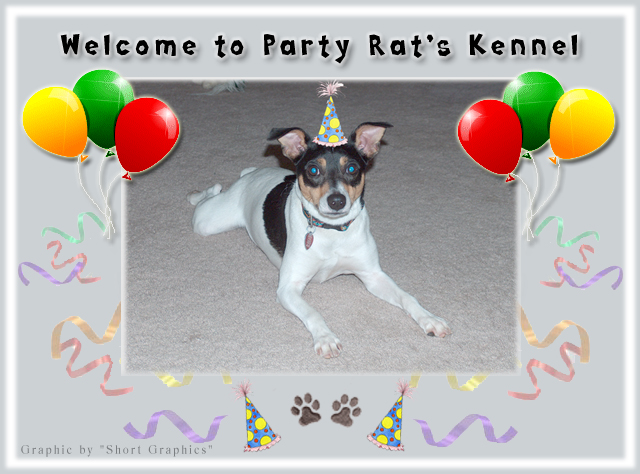 Oxford, NY
607-843-7978
 
Our Rats and AHT's are first and foremost house pets and are loved dearly.  Hence the never ending trail of paw prints when you visit us.  I may pay the mortgage but the dogs own the house...
We strive to produce offspring that surpass the excellent qualities of both parents combined. Prior to breeding, our dogs are OFA tested for Cardiac, Patella's and now PLL (luxating lenses), offering the healthiest offspring we possibly can.
 
We occasionally will have puppies available to pet homes on spay/neuter contracts as well as to select established breeding homes. We require questionaires completed about potential families for our babies prior to adopting into a family. We love our babies and place them with families where we know they will be loved, protected, safe, and educated to become the "outstanding rats" they so deserve.

Our babies are litter-pan trained, crate training begun, shots, wormings up-to-date prior to leaving. Their education continues until they move to their new family. 
If you are interested in any of our babies or occasional older puppies, please feel free to contact us regarding our dogs at any time. NO PICTURES MAY BE COPIED/SAVED FOR YOUR OWN USE WITHOUT WRITTEN PERMISSION FROM PARTYRATS KENNEL Email us at: "Party Rat's Kennel"

1 - 10 of 10 Total.