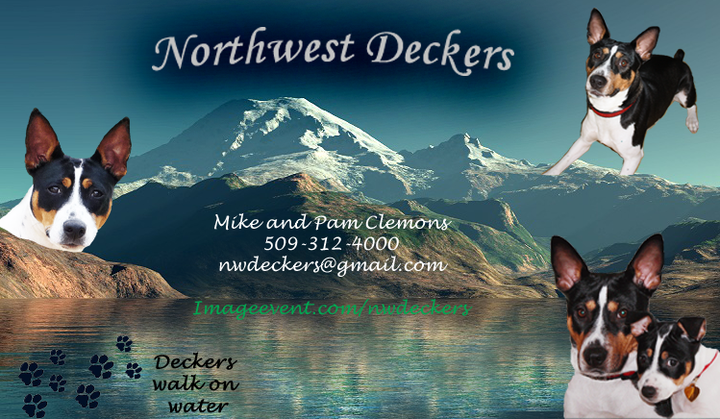 When entering these pages you will be overcome by the beauty, grace, strength, intelligence, and prey drive of the Decker Terrier. This is truly one of the few dogs that are content to be out tromping through the mud with you or just snuggling in your bed.  Decker Terriers are bred to hunt, but also make great companions and wonderful pets for children.  They are an all around great family dog and are most content when they are with their human family. At times they might have their nose to the ground but, they will always only be a few steps in front of or behind you.
We are located in rural community in the Pacific Northwest. Our hometown is Ellensburg, Washington. We are in Central Washington, just a couple hours drive from Seattle.
We plan on breeding our Decker Terriers in hopes to offer some outstanding dogs. Our breeding program will be a small one and all of our dogs will be our house pets.  All adults and upcoming puppies/litters will be raised around small children and well socialized.

  T
hanks again for visiting our site.

Mike and Pam Clemons
nwdeckers@gmail.com
(509) 312-4000

.
1 - 8 of 8 Total.