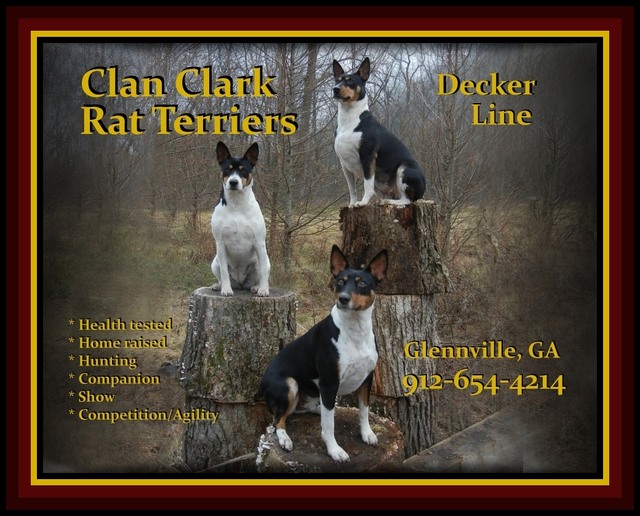 Welcome to the wonderful world of Decker Rat Terriers!
Whether you are looking for the perfect hunting dog, show dog or family pet, you have chosen the right breed!
"This specific type of Rat Terrier was developed by Milton Decker in the 1970's as a hunting dog and a dog that was a joy to be around and own, in the family/farm environment. It turns out that they are so much more than that…this is a dog that can be at home with just about any job or task, in just about any environment. We have found them to be very smart, easy to train, loyal and loving."
Once you've done your research, a Clan Clark Decker Rat Terrier may be in your future.
For your peace of mind and for the continued good health of the breed, we raise our pups in the home environment and we health test our breeding dogs.
Please take a moment to get to know us as well as our Decker Line Rat Terriers.
1 - 14 of 14 Total.