We have focused our efforts to find and preserve the original old traits & characteristics with original verifiable pedigree of the amazing Giant Rat Terrier. Giant Rat Terriers are not simply large Rat Terriers! We have sought out lines from old breeders all over the USA. We have produced some excellent females for the giant Rat Terrier breed and hope to for many years to come. I take a great deal of pride in producing top quality examples of this amazing dog. Our family enjoys the stewardship of the large Giant Rat Terrier and hope to see them flourish and prosper for many years to come.


Over 90% of a puppies temperament comes directly from its mothers rearing, without a rock solid dam you have nothing. I am quite critical of all females used because we strive for an all around versatile dog with high intelligence and die hard loyalty.

***Here at Seegmiller Kennel we strive for an erect ear, 25-30# weights on females and 16-18 inch at the shoulder height, we breed for AKC standards.

Type A body structure with good rear angulation,beautiful fronts & hard top line and nice tight cat paw. I like to see a female with a somewhat broader skull and a wedge down to a nicely squared off muzzle. The overall appearance of a sleek and muscled hunting machine, with a fine short hair coat. I will not breed chocolates, blues, merles into the line as I am a traditionalist and desire the original look. I believe we have succeeded in this quite nicely and I also look forward to the future with bright optimism.

~PROVEN BITCHES OF HIGHEST CALIBER~ ACCEPT NO IMMITATIONS

***THESE FEMALES ARE NOT FOR SALE*** **All Females are Tattoo**

~ of the 400 breeds of dogs alive today all have decended out of just 5 female wolves in East Asia.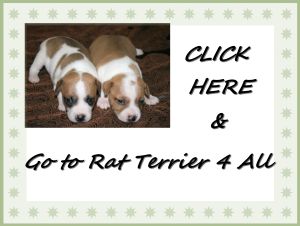 ♥ Welcome to Our Giant Rat Terrier Females Albums! ♥