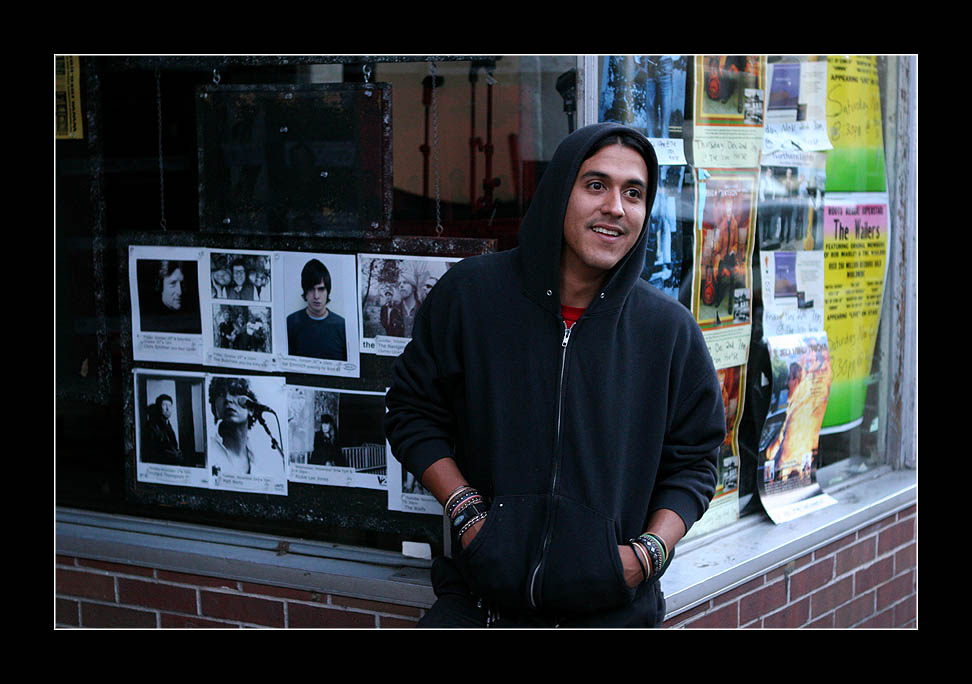 raul 1 12x72
Raul outside the Iron Horse. I walked up to he and Pete, not knowing who they were (they look so normal...) and said, "Are you guys here for the Watt show?" Well, you can imagine the answer I got!
"Raul you rocked @ The Echo on Friday night. I was the chica right in front enjoying every minute of the show. ;) Aleene" --
Aleene
, 12/16/04
Not to be reproduced for profit or under false credit. Any reproductions must be credited.

Canon EOS 20D
Full EXIF / IPTC
Photo 8 of 42, raul 1 12x72.jpg, 121KB, 972x684, 1265 Hits
Other Sizes:
Original