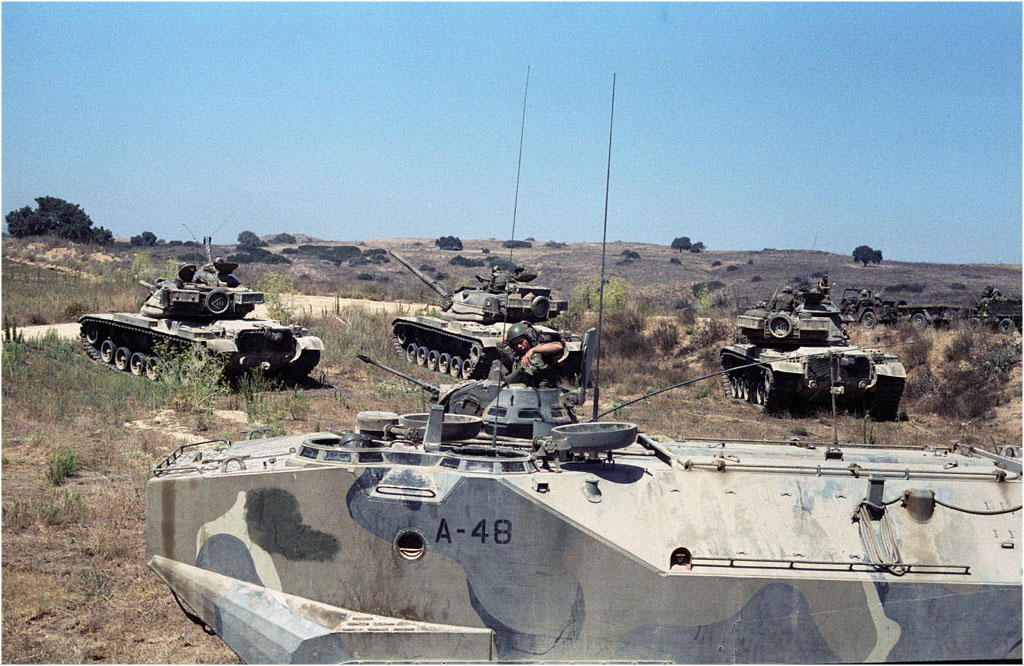 LVTP7 W 3 TANKS CAMP PEND 1024
Defensive positions during some exercise at Camp Pendleton. At this time I was part of the crew on the LVTP-7. This was preferable to the M151 (Jeep) that I drove for the CO. However, I hated ramp days where we just scrub and wash and wire brush nuts and bolts for hours on end, day after day. When we were in the field it was great.
Not to be reproduced for profit or under false credit. Any reproductions must be credited.

Hide EXIF / IPTC
| | |
| --- | --- |
| Orientation | top, left side |
| X Resolution | 72 dots per inch |
| Y Resolution | 72 dots per inch |
| Resolution Unit | Inch |
| Software | Adobe Photoshop 7.0 |
| Date/Time | 2008:04:05 15:26:43 |
| | |
| --- | --- |
| Color Space | Undefined |
| Exif Image Width | 1024 pixels |
| Exif Image Height | 666 pixels |
Photo 103 of 530, LVTP7 W 3 TANKS CAMP PEND 1024.jpg, 220KB, 1024x666, 655 Hits
Other Sizes:
Original