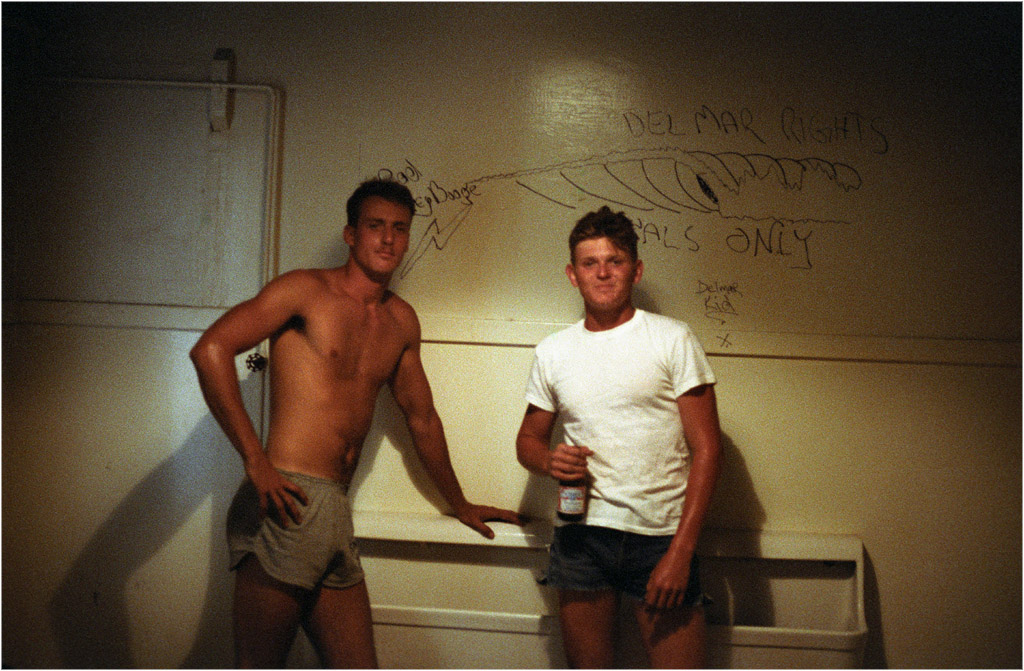 TWO UNK MARINES DELMAR URINAL 1024
These guys and I were at a beach party where the beer and burgers were provided by the Company. I can't remember the reason for the party.
"I served with the the taller guy...his name is Steve Rahn" --
PRC77
, 08/25/11
Not to be reproduced for profit or under false credit. Any reproductions must be credited.

Hide EXIF / IPTC
| | |
| --- | --- |
| Orientation | top, left side |
| X Resolution | 72 dots per inch |
| Y Resolution | 72 dots per inch |
| Resolution Unit | Inch |
| Software | Adobe Photoshop 7.0 |
| Date/Time | 2008:04:24 17:41:00 |
| | |
| --- | --- |
| Color Space | Undefined |
| Exif Image Width | 1024 pixels |
| Exif Image Height | 671 pixels |
Photo 2 of 531, TWO UNK MARINES DELMAR URINAL 1024.jpg, 252KB, 1024x671, 300 Hits
Other Sizes:
Original