welcome to
Photo Albums by Symply Simon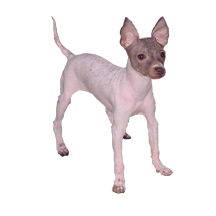 These albums are primarily dedicated to a delightful breed of dog, the American Hairless Terriers (AHTS) in an effort to share the joy that these little fellas have brought to myself and my family.

Blessed with an abundance of energy these hairless little clowns are extremely loving, very intelligent, and eager to capture the hearts of all who meet them. Their soft, supple skin rivals that of a newborn babe and the companionship they provide is not only delightful but loyal and very loving.

Many allergy and asthma sufferers who have previously been denied the companionship of a beloved pet are able to tolerate the American Hairless Terrier.

These albums contain photos of American Hairless Terriers, many of the pet and charitable events that I take photos for and photos of much loved family members and friends.

~ a merry heart doeth good like a medicine ~
proverbs 17:22