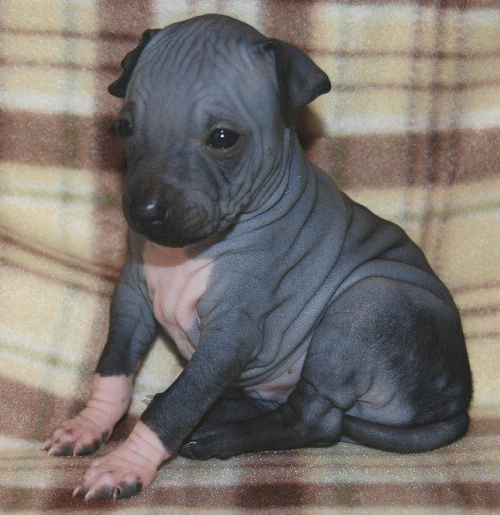 Here is where you can find information
about this wonderful breed, the American Hairless Terrier, and see the clothing I make for them.
Life is a chain reaction, many choices are linked together. That is how I came to own, show, breed, and love the AHT.

My children were grown, my little Terrier had just passed on at the age of 16, and I was enjoying my freedom.

I thought I would enjoy not having to always worry
about my little inside dog. Boy was I wrong! I missed the million other blessings a companion has to offer.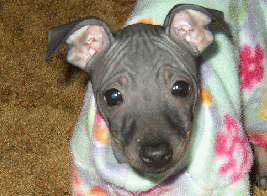 I had a Rat Terrier when I was growing up that I dearly loved and decided another would fit into my active lifestyle. My first Rat Terrier was Joey. We had such a great time with our new family member that we decided to get another. I enjoyed the next couple years showing and learning all I could about the Terrier that is as much a part of America as Apple Pie. I became a part of an online board that was filled with other lovers of this breed. One day a woman named Sharon posted a picture of her American Hairless Terrier. His name was Bunker, and I fell in love.

I knew, when the time was right, I would add an AHT to our canine family. It wasn't long before I fell in love with Rosie, a little female puppy born at Liberty's Kennel in Central Florida. Her Granddaddy is Bunker. I am now involved with both breeds. The only difference between the Rat Terrier and American Hairless Terrier is the obvious, no fur. Please visit the AHT page to learn more.