~Seegmiller Planned Litters~
We take our stewardship of the Rat Terrier very seriously. Each breeding is planned well in advance to benefit our breed developement first and foremost.


Our puppies are raised here at our ranch where they can grow up rolling in the green meadows and splashing in the creeks or even running in the timber. I love and cherish my moments as a breeder and feel we are quite blessed.


We are dedicated to our beautiful Standard Rat Terrier. It shows in the offspring who have become ambassadors of the breed all around the world. In my honest opinion there is not a better family dog in all the world. The Standard Rat Terrier is unmatched in pure athleticism, they have a keen intelligence and are easily taught obedience. Puppies go to their family with a ready ease and bond almost instantly with their new family. To see and experience is to believe.


SEEGMILLER BORN AND BRED SEVEN GENERATIONS STRONG!

ACCEPT NO IMMITATIONS



Tentative & PLANNED BREEDING'S nothing is set in stone until I pair up the adults, sometimes I change my mind d/t further research/availability.



((SPRING 2024))





((SUMMER 2023))


StickxShine
TruexNova



(FALL 2023)



ThomasxVenom



(FALL/WINTER 2023)

MickxBerri



BookxKeys I have always valued a versatile dog with exceptional solid temperament. Standard Rat Terriers are a healthy dog with little in the way of health defects. We will continue to raise the best of the best here at our ranch. It is a promise for the future and for my Rat Terriers of today. K Seegmiller

*BREEDER RESERVES RIGHT TO ANY LITTER PICKS ABOVE ANY DEPOSIT*
*Deposits are non-refundable
**These are only planned mating's and are not always set in stone we reserve right to change breeding's when needed.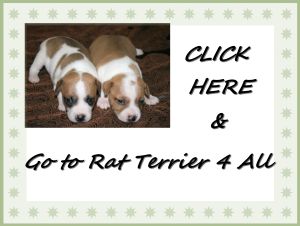 If you are interested in puppies please give me a call at 660-626-6253 or email me at kimsee72@hughes.net

*Deposits are non-refundable