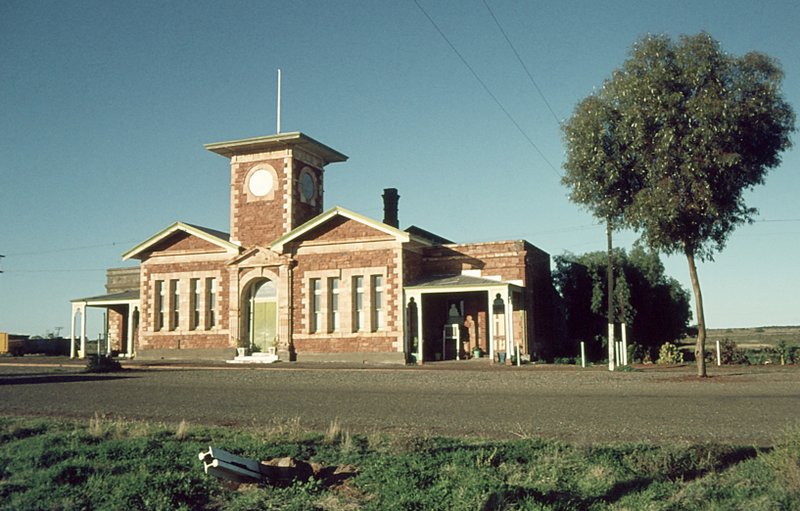 010 Menzies Town Hall
Town Hall & Shire Office: First section (left hand front) built in 1896. In 1900/01 the building was extended at a cost of 3,000 pounds to include Council Chambers, administration offices, public library & reading room with a town hall located at the rear of the building. The front section was completely renovated / restored from 1985 to 1988 and the rear hall was rebuilt in 1991. Further renovations were carried out on the offices in 1999.
Clock: Folklore suggests a clock for the clock tower was sent out from England via S.S. "Orizaba" in 1905. Unfortunately Orizaba sank off the coast of Rottnest Island. Eventually a clock was installed in the tower and unveiled on 1st January 2000.
All Images are Copyright ©gladysclancy

Photo 10 of 150, IMG_0010.jpg, 95KB, 800x511, 151 Hits
Other Sizes:
Medium
Large