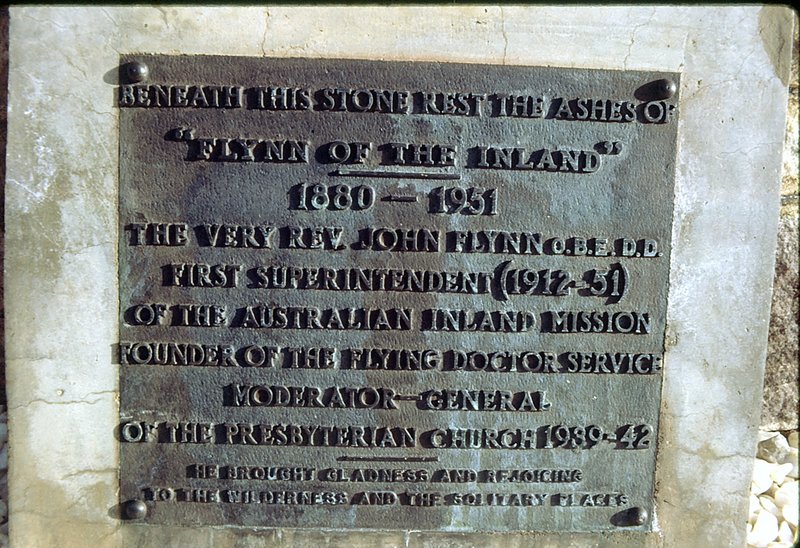 134 Flynn of the Inland
Beneath this stone rest the ashes of 'Flynn of the Inland'. 1880 - 1951.
'Flynn of the Inland', the founder of the Flying Doctor service, is one of outback Australia's most loved characters. "His vision encompassed the continent. He established the Australian Inland Mission and founded the Flying Doctor Service. He brought to lonely places a spiritual ministry and spread a mantle of safety over them by medicine and radio" aptly sums up his life.
All Images are Copyright ©gladysclancy

Photo 134 of 150, IMG_0134.jpg, 151KB, 800x548, 0 Hits
Other Sizes:
Medium
Large