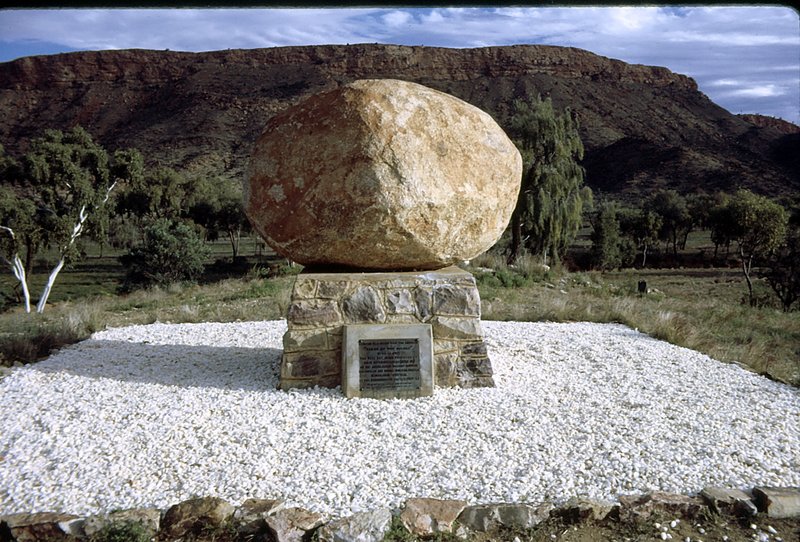 133 Flynn of the Inland Memorial
In 1952 a large eight ton boulder, from the Devils Marbles area, was put on a low loader and driven 480 kilometres south to Alice Springs by George Nicholls and placed here as a marker for his grave.
Unfortunately the stone had been taken from the highly sacred women's site of Karlu Karlu at the Devils Marbles. It took more than 45 years of negotiations between the Arrernte Aborigines and the White custodians before this original stone was returned to its sacred site and replaced by a local stone on 4 September 1999.
While the new grave stone was dedicated and blessed with a Christian service at Alice Springs, the Warumungu and Kaytej women celebrated the return of their granite boulder at Karlu Karlu.