'The Wall' by Which One's Pink?
---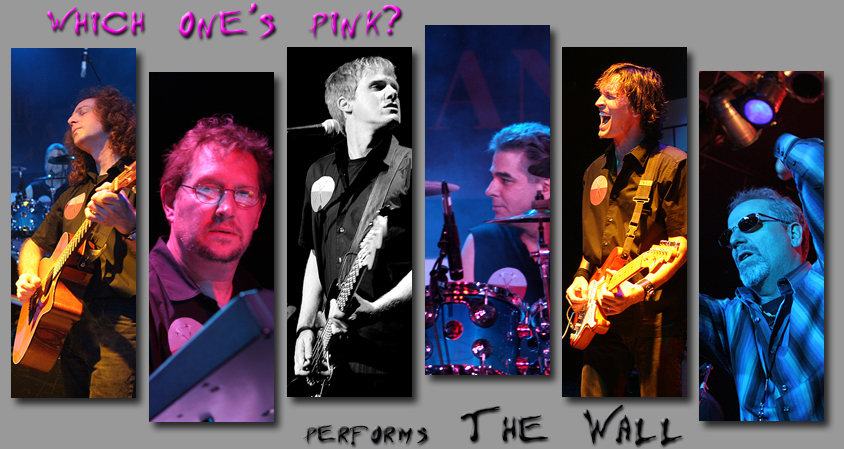 L to R: Steve Zukowsky, Larry Isenberg, Paul Samarin, Marty Brummer, John Stack and Dan Johnson

---
Images from the front row at the Canyon Club during a rousing performance of The Wall.
Photographer's Note: Be sure to click "Show All" right after the guestbook entries, because there are 150 images! Since I pretty much had to stand in the one spot there in front of the stage, I was very happy with the variety of shots I was able to get. I did not know if everything would be too repetitive. Seems though that the images present a lot of the variety that is a Which One's Pink concert. Thanks to all for your enthusiasm!
---
REMEMBER: You are only looking at thumbnails! Click on the image for the large size display. Better yet, for the ultimate photographic experience, play PF's 'The Wall' CD and click on 'Slide Show!'
---
WOULD YOU LIKE TO SEE YOUR BAND PRESENTED WITH THE BEST LIVE PERFORMANCE PHOTOGRAPHY? Hire me.
---
Email the photographer at dirkbagdotcom@gmail.com
---
Date(s): 5 November 2005.
Album by dirk(bag).
Photos by ©2005 photosynthesis.
1 - 51 of 150 Total. 11407 Visits.