THE VOODUDES COLLECTION
---
IF YOU LINKED HERE FROM 'TALES OF BALBOA,' KNOW THIS: THE VOODUDES HAVE RETURNED FOR SUMMER 2004! MANY THANKS TO CABO CANTINA FOR BOOKING THE BEST BAR BAND IN AMERICA EVERY SUNDAY! - CALL 949-675-7760 FOR DETAILS! GET THERE EARLY!
Welcome to my Voodudes Galleries. If you have any comments send me an Email at dirkbag@earthlink.net. Hit the official Voodudes Website and get the latest information. The Voodudes are: Jim Garrison (Guitar, Vocals) Koko Powell (Bass, Vocals) Joe Romanoski (Drums) Augmented by: Big Jim Wheeler (Saxophone), Mark Jones (Bass, vocals), Jason Hamel (Bass, vocals) & Matthew Johnson (Guitar, Vocals) You can reach Pancho's Restaurant in Manhattan Beach at 310-545-6670 for their schedule. Hit the Voodudes Site for up-to-the-minute schedule changes/additions. For information aboutJim Garrison, hit The Jim Garrison Website. You are also invited to check out the rest of my images in other NON-VOODUDE related galleries at http://imageevent.com/dirkbag. Enjoy!
---
Why should you hire a great photographer? Click here for a few good reasons.
---
dirkbag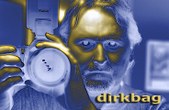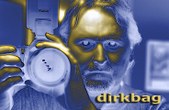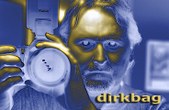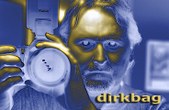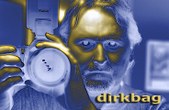 DELETED GALLERIES: 3-9-03, 4-5-03, 4-6-03, 5-25-03, 6-8-03, 6-22-03, 6-29-03, 7-6-03, 7-10-03, 7-20-03, 7-27-03, 8-3-03, 8-10-03, 8-17-03, 8-24-03, 8-31-03, 10-19-03, 10-26-03, 11-2-03, 11-9-03, 11-16-03, 12-26-03, 1-4-04, 1-16-04, 1-18-04, 1-24-04, 2-22-04, 2-29-04, 3-7-04, 3-28-04, 4-2-04, 4-4-04, 4-25-04, 5-9-04, 5-16-04, 5-30-04, 6-6-04, 6-20-04, 7-11-04, 8-15-04, 8-29-04 (Note that some of the images from these albums will end up in the 'Best of' Gallery; otherwise, contact me for a CD of the date you would like a copy of. $15 buys all the images from any given day, and you can 'play' the images back in your your DVD player on television!)


Date(s): ©2003 -2006 photosynthesis.
1 - 11 of 11 Total. Shared