96.9 The Eagle's Mock Rock Festival 2005
---
The One And Only (Two and only?) Mark And Brian host The Eagle's Mock Rock Festival - an afternoon of four top-flight tribute bands playing the timeless Rock and Roll of The Eagles, The Rolling Stones, Led Zeppelin and Pink Floyd.
---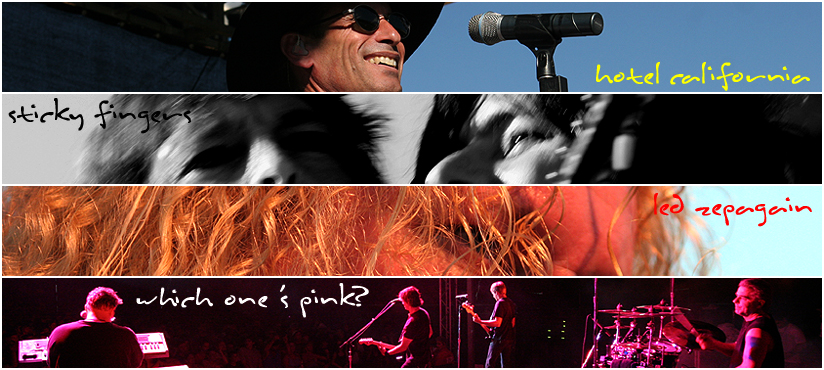 ---
Your humble photographer had a great time; Click here to read my photographer's notes and my thank yous to the producers. Also, CDs containing all of these images (and a few more!) are available for $25 +$5 for shipping. Send an email to me at dirkbag@earthlink.net for payment information.
---
I suggest cranking up 96.9 The Eagle (or KLOS 95.5 in LA, or your favorite local classic rock station) and clicking on the 'slideshow' option below-left ... and enjoy!
---
Date(s): 30 July 2005.
Album by dirk(bag).
Photos by ©2005 photosynthesis.
1 - 24 of 225 Total. 1295 Visits.