Led Zepagain & Jason Bonham

Welcome, Zepagain fans!

You who were there know - the band was as good as they get. You in the crowd were with them every step of the way. Even without Mr. Bonham, it would have been a rare, special night. But then...

But then Jason Bonham came out and the music literally exploded in front of us - Jason caries the Bonham name well and in four minutes taught us all a little bit about how to play the drums.

Enjoy the photos - they are in numerical order, the way they were shot. I am particularly happy with many of the images when they were sitting and playing the acoustic portion of the show.

Check out the rest of my site if you like, and welcome to dirkbag.com.



---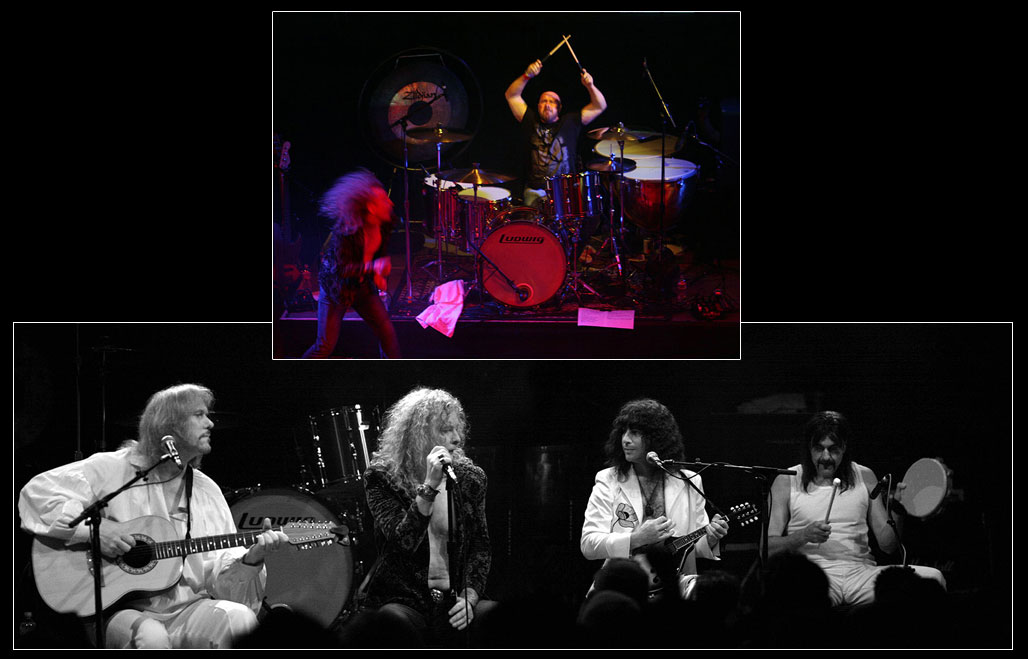 Live at the House of Blues, Hollywood
---

Sign the Guestbook! or email the photographer at dirkbagdotcom@gmail.com


---
Date(s): 21 March 2009.
Album by dirkbag.com.
Photos by ©2009 dirkbag.com.
1 - 48 of 132 Total. 2295 Visits.