9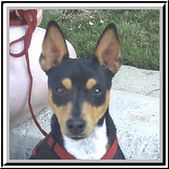 10
Young Rock in training before his first shows in this pic and the next 3.


11
I wish all dogs were as easy to train as Rock.


12
In fact there was very little training. Rock is a natural. This is the way he stands in the yard, in the ring or at play.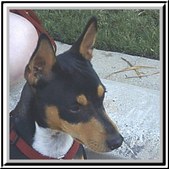 13
His movment is the same.. natural. He is light on his feet and moves on air.


14
Rock in Giddings,Tx. Rock was already a Champion and in Giddings he won 1 leg towards his Grand and a BOB.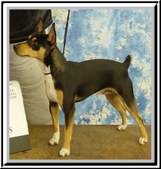 15
Rock 8 months old and his first time in the ring. He was a new UKC Champion at the end of this weekend. He won 3 BOW that weekend.


16
Rock on his first birthday. Rock was a new UKC GRCH at the end of this weekend. What a great birthday present.