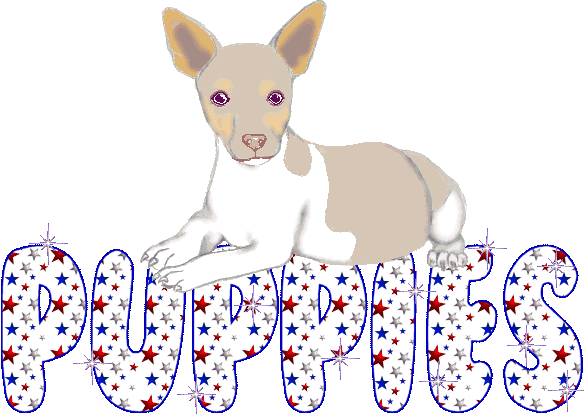 I DO Have Some Litters Planned
Please, inquirer about
what you're looking for.
I might have one
or know where you can get one.

"Darla, why do you breed?"
I breed because I love this breed. I try my best to improve this breed and to make my next show prospect. Lucky you, because I cannot keep them all, so, I can offer a good quality Rat Terrier Puppy for sale to you not for profit, but just because I can't keep them all. This is why I only have a handful of breeding dogs and only the 1 breed. I am NOT a mass producer. I prefer to do the few dogs and the breed I have justice instead. I breed for quality not quantity.

*NOTE:
Dar's Reserves First Pick Male and Female
of all litters for MYSELF.
I breed all litters first and foremost for ME!
What You Can Expect
All PET puppies are spayed or neutered prior to leaving

Your puppy will be spayed or neutered at the age of 9 weeks old. It will then stay here at Dar's until it is 12 weeks old to insure it's health prior to leaving. All puppies are microchipped, wormed and have had a 5 way vaccination at 6 weeks, a 7 way at 9 and 12 weeks. Of all the dogs killed in the road 80% are unaltered males. They believe they are usually out looking for or fallowing unaltered females. Another good reason to alter your NON-PREFORMANCE PETS!

I am an ADVOCATES of spaying and neutering your PETS!!!


I have worked with rescues and I have seen fisrt hand dogs and puppies from shelters. I can guarantee that not ONE of those puppies and dogs came from altered parents.
This and helping educate the public about responsible breeders and fighting puppy mills is my part of being a responsible breeder. In my humble opinion, helping educate John Q, Public about such matters is the very lest that a responsible breeder should do.
*Show and performance homes please inquire further*

Dar's babies are well socialized. They are hand raised here in the
living room right beside me. They are handled and played with everyday.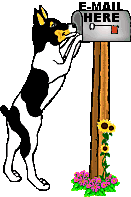 The Pack
is waiting for your e-mail.
Want to tell a friend about our site?



*Please Note:*

I reserve the right to carefully select who I allow to have my babies. I do not mean to offend anyone, but I must do what I see as best for my babies for they are indeed my babies. All deposits are non refundable.