1
Type 14 Nambu automatic pistol with the enlarged trigger guard for gloved hand


2
T 14 Nambu with the safety in the "fire" position. Safety is swung up and back for the "safe" position.


3
Figures on the slide read "Nagoya series 1 serial no. 67611" Figures on frame - Japanese character, for Showa 18 . 3, year of manufacture. 1943 in the month of March. Hirohito's reign (Showa) started in 1925, every thing numbered from that, so add 18 to 1925 you get 1943.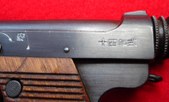 4
First character (+) 10, second symbol for 4, thus 14. Third character, "year" last is "type"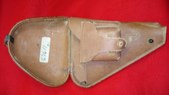 5
Canvas holster with pouch for three boxes of cartridges. Has place for cleaning rod and extra firing pin.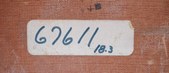 6
Serial number and date match pistol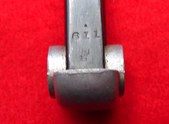 7
Magazine is stamped with last three digits of serial number.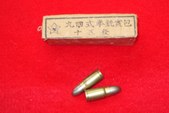 8
A box of unopened 8mm round. Box is made out of cardboard, has manafactor and date printed on box. That box made in 14.9, September 1939.