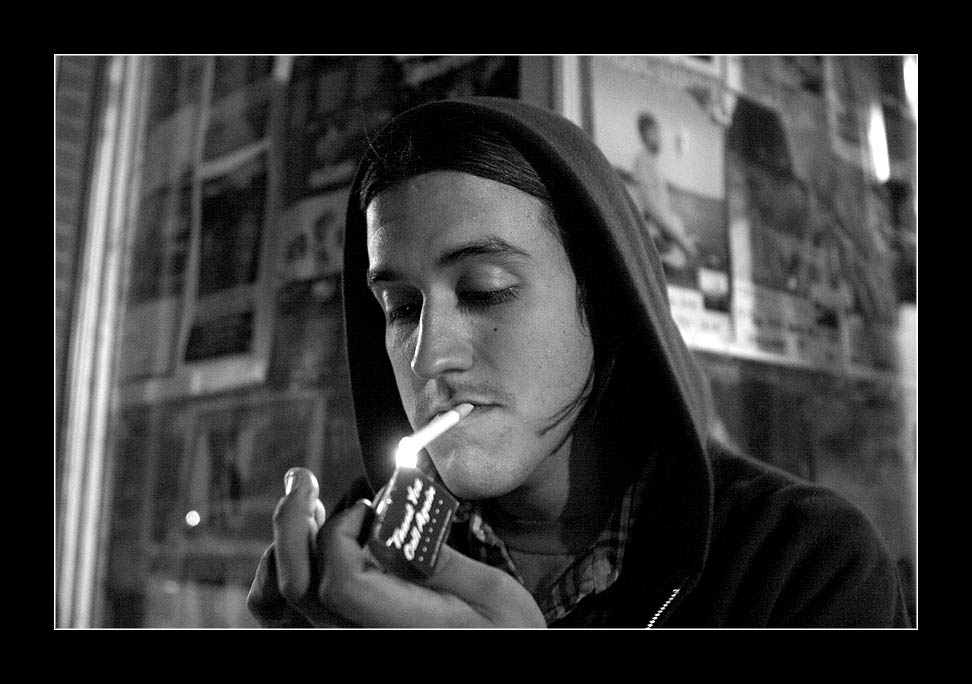 Cig 12x72
Raul lights up outside the Iron Horse in Northampton. There is no indoor smoking in Northampton.
"Geez, Raul. You make smoking look so fucking sexy." --
Ben
, 03/10/05
"Smoking is kewl anyway nice pic" --
Adz
, 04/08/05
Not to be reproduced for profit or under false credit. Any reproductions must be credited.

Canon EOS 20D
Full EXIF / IPTC
Photo 11 of 42, Cig 12x72.jpg, 105KB, 972x684, 511 Hits
Other Sizes:
Original