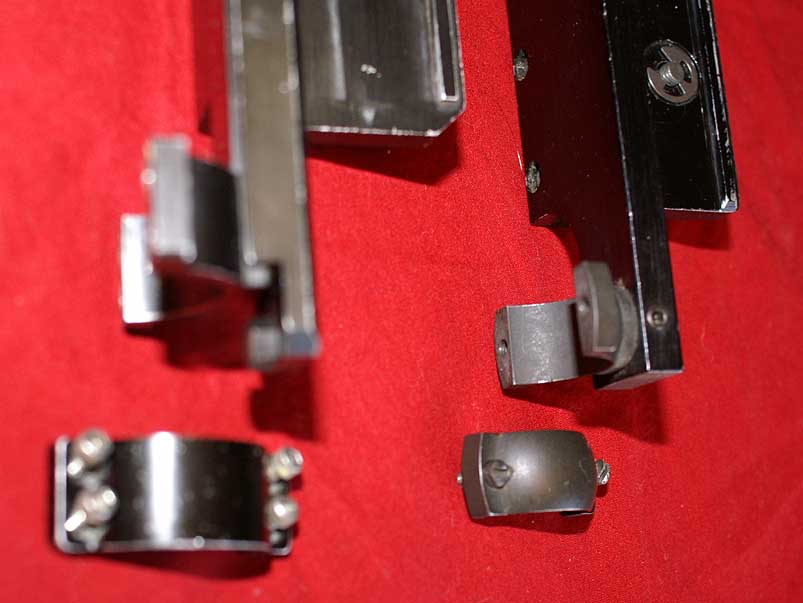 Cam pin on AR TEL mount
Left-Original AR TEL mount, note the cam pin at bottom which raised the rear of the scope up when the cam was turned.
Right-SA Inc MKIV commercial mount, no cam adjuster & gloss black finish.
Also note the difference in the scope rings, the original AR TEL has a "squared" angle & uses 4 screws on each ring, the commercial mount uses a "rounded" atyle w/2 screws in each ring.
Photo 23 of 78, Mounts L-Art R-IV Rr.jpg, 93KB, 803x603, 166 Hits
Other Sizes:
Original