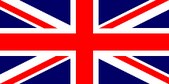 British WW1 Enfield P14 (.303)
3 WW1 configuration P14's, all blued, matching, complete w/volley sights.
The P13 Enfield was developed originally to replace the SMLE, it was going to use a .276cal round & use a Mauser mag style, the original rifles had multiple angled grasping grooves in the forend & are very rare, WW1 stopped the replacement plan & instead the Brits contracted w/Winchester & Remington to make this in 303cal, which was accomplished & adopted as the P14 (303cal), the original P13 bayonet lost it's quillon but was kept as the P13 bayonet, they were never used by the Brits in WW1 as they had managed to boost production of the SMLE by the time these were ready & delivered, most went into store. When the US entered the war they faced the same situation as the Brits early in the war, not enough rifles, this design was then redesigned for the US 30.06 & adopted as the US M1917 & actually equipped more US troops in WW1 than the 03 Springfield! Sgt. Alvin York, during the action for which he was awarded the Medal of Honor was actually armed w/an M1917 not an 03 Springfield!
Album by willyp.
Photos by willyp.
1 - 20 of 20 Total. 20954 Visits.