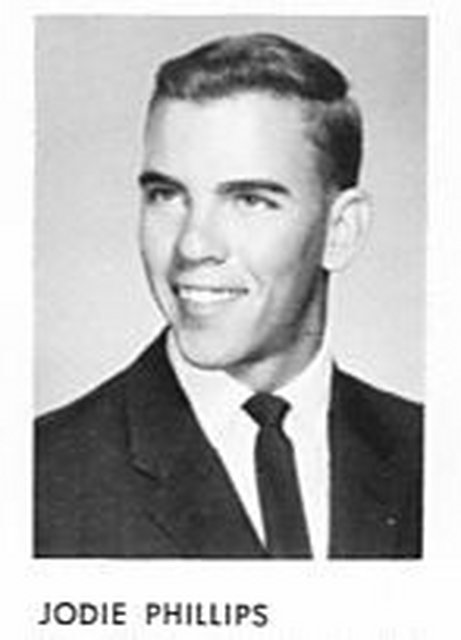 Jodie Morris Phillips, 63, formerly of Amarillo, died Tuesday, Aug. 5, 2008.

Services San Jacinto Church of Christ Leonard Harper officiating. Burial Llano Cemetery. Mr. Phillips was born Jan. 12, 1945, in Temple to Jack and Laune Phillips. He was raised in Amarillo and graduated from Tascosa High School. Mr. Phillips received his bachelor's degree and his master's degree at Abilene Christian University. He married Donna Skelton on July 19, 1968, in Amarillo. They moved to Abilene in 1969 and then moved to College Station, where he attended Texas A&M University in 1972.

They lived in Corpus Christi from 1973 until his death. He worked as a salesman for Masoneilan Oil Field Supply and Collier Equipment Corp. Mr. Phillips loved golfing, hunting and fishing.

Survivors include his wife, Donna Phillips; two sons, Matt Phillips and wife Jenny of Austin and David Phillips and wife Connie of San Antonio; his father, Jack Phillips of Amarillo; two brothers, Jimmy Phillips and wife Carolyn of Fort Worth and Roy Linn Phillips and wife Sherry of Houston; and a grandson, Jonah Phillips of Austin.
Edit