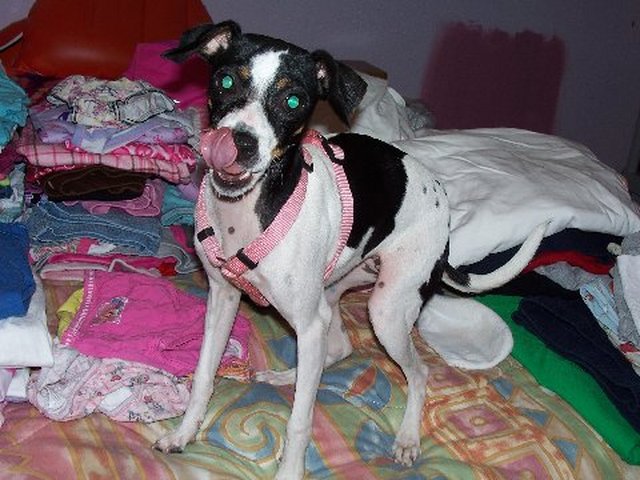 CHLOE

"Whew....what can I get into now? I have re-arranged all the folded clothes, and am looking to have some more fun"

Imagine tiny little Chloe expressing her desire to be busy, busy, busy...
Pam and hubby Michael and their young children dearly love their doggie "tornado". She is sweet and lovable and is crazy about all people, loves other dogs, and is just an all around sweetheart.
She loves to chew on Everything, her toys, the kids's toys, their shoes, people are good 'chewies', too.

This little girl goes non-stop. If she is awake, she is on the go. Can you say Hyper?

Chloe is a happy girl, living a Happy Tail with Pam and Michael Palmer, and kids, in Albany, New York.
Photo 8 of 43, CHLOE-PALMER 4-08.jpg, 73KB, 640x480, 227 Hits
Other Sizes:
Original
Medium