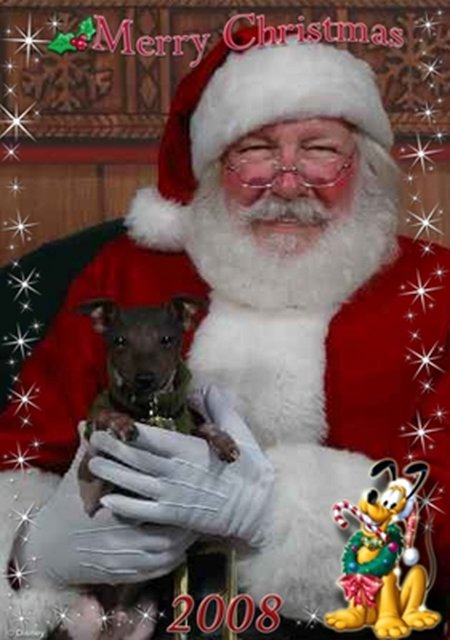 NOODLE

I am happy to report that Susan, who adopted American Hairless Terrier Noodle in October, is extremely pleased with this little fellow. He is a very sweet and cuddly little guy, and she loves him dearly. Susan told me that she always said that she would never dress a dog up, but he has his own wardrobe. She agrees that being hairless, it's a must! But she doesn't mind him wearing clothes, and loves the fact that there is no shedding with Noodle.

He has great house manners and gets along well with the cats. Noodles is also very loving and loves to sleep under the covers with her. He enjoys long walks and the attention that he gets when they are out. Most people are very curious about this cute little hairless guy and his clothing. He has a couple of favorite toys including a stuffed bumble bee that he loves.

Noodle makes his home with Susan in Jacksonville, FL.