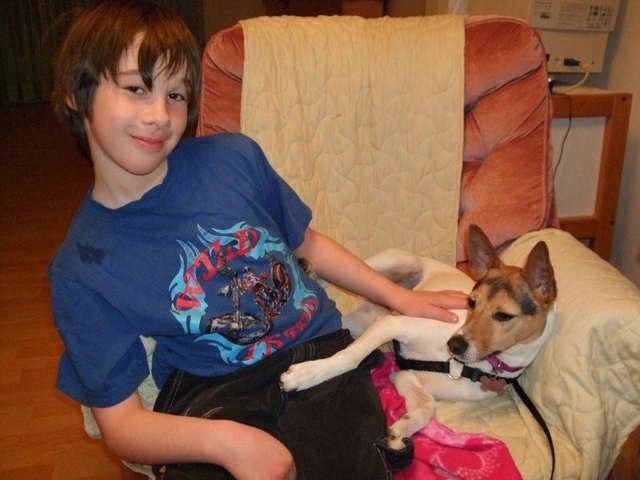 COOPER
Photo: Cooper and Trevyn

When Cooper came, Pixie, the family rattie, was not happy sharing her life, family, etc...Now they constantly race around the yard like Greyhounds on a course until they are exhausted and have to come in the house for a drink of fresh water !!

Cooper has bonded tightly with the 11 yr old son, Trevyn, who walks him frequently to burn off some of Cooper's extra energy. They play games, and the son works with Cooper and their female Rat T, Pixie, who is a small mirror image of Cooper. They really enjoy their play time in the family's large fenced yard.

Cooper is definitely part of the family, going with the family everywhere (walking, riding, biking, visiting flyball practices, watching TV, getting a bath, etc.)

Cooper lives in Edmonton, Alberta, Canada with his family Sandra and Paul Roberts and their two boys.
Photo 5 of 43, Cooper and Trevyn.jpg, 58KB, 640x480, 234 Hits
Other Sizes:
Medium
Original